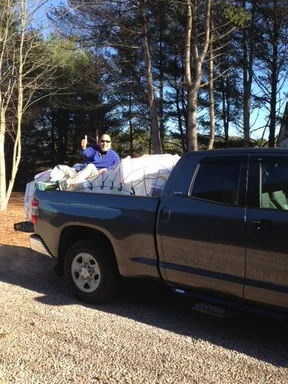 Wood River Animal Hospital prides itself on its ability to stay "green". For 25 years and counting, Dr. Serra has been recycling every material that we can't use here; styrofoam, peanuts, plastic, glass, paper and printer toner cartridges and more!
In November of 2017, construction was completed on the hospital's Solar Energy Panels to further add renewable energy! Solar panels generate free electricity by converting sunlight into electricity or transferring the sun's heat to heating and ventilation systems. The use of solar helps conserve resources, preserve habitats affected by mining and reduces the need for nuclear power.
"Recycling offers numerous human health and environmental benefits. The U.S. Environmental Protection Agency (EPA) explains the rate for recovery of municipal solid waste increased from 5.6 percent in 1960 to nearly 25 percent with an additional 8.5 percent from composting in 2007. This has led to a decrease in landfill content and the amount of waste generated per capita, to the benefit of humans, animals and the environment as a whole.